St. Petersburg Anchors Collaborative
Influential and enduring institutions with economic and social clout are often called anchor institutions. Relationships with these partners can help change systems.
In 2022, the Foundation for a Healthy St. Petersburg helped coordinate and announce a partnership between four major city institutions to improve equity and health in South St. Petersburg. These enduring institutions – St. Anthony's Hospital, Johns Hopkins All Children's Hospital, Bayfront Health St. Petersburg, and the City of St. Petersburg – represent the inaugural members of the St. Petersburg Anchors Collaborative (SAC), which is convened and fueled by the Foundation. Since that time, we've added a new SAC member: HCA Florida Northside Hospital.
The thinking behind SAC is simple. As major city employers, these institutions have the power to shift outcomes when they work together. Together, they've committed to collaborating on local hiring, procurement, and data-sharing with a goal of improving economic opportunities – and health outcomes – for South St. Petersburg residents. Read on to learn more about vendor and career opportunities through this innovative partnership.
Programs and Opportunities
Small Business Development Program
Applications open this week for our Small Business Development Program! A group of up to eight small business owners in the South St. Petersburg Community Redevelopment Area (CRA) will have the opportunity to take part in a series of trainings designed to help them grow their businesses (and networks) with hands-on coaching and expert advice from our Anchors Collaborative members.
Participants will get help registering their businesses and applying for certifications that could boost their growth. They'll also get expert coaching on researching marketing and technology solutions, conducting competitor analyses, scaling their businesses, building and leveraging relationships, handling administrative duties like bookkeeping and financial statements, writing successful bid proposals, and more. The goal is to better position these local businesses to secure lucrative contracts, helping support the local economy and job creation in the process.
Program participants will meet from 6 PM – 8 PM each Thursday from September 28, 2023, through November 2, 2023. Applications are due Monday, September 18, 2023.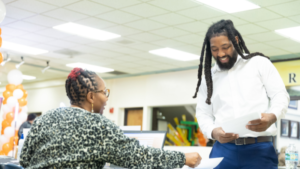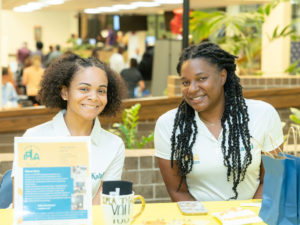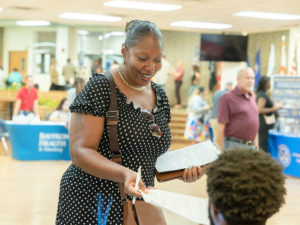 Career Fair – October 12, 2023
The Anchors Collaborative hosts career fairs throughout the year in South St. Petersburg. Our next fair is coming up October 12, and will be held in collaboration with St. Pete Works and Pinellas County Urban League. Anchors Career Fairs feature on-site resume assistance, childcare, interviews, and on-the-spot job offers for positions in nursing support, housekeeping, facilities maintenance, and more. Registration for our October 12 Career Fair will open later this week!
Career Workshops – September 19-21
Get help building your resume and preparing for job interviews with these free workshops, organized by Pinellas County Urban League and CareerSource Pinellas with support from the St. Petersburg Anchors Collaborative.