Purpose-Driven Leadership
In 2015, the Foundation's founding board acknowledged that inequities in population health stem from deep-rooted systems failures, and that systems-level solutions would not be fast or easy. Their ability to tolerate risk, collaborate with community, and pursue non-traditional leadership has allowed the Foundation to break the model of a traditional funder and develop into a more agile organization.
The current board of trustees represents the community it serves, reflected in the lived experience, professional expertise, industry knowledge, and race of its members. United in their commitment to equity, this group of purpose-driven leaders helps ground the Foundation and advance its mission.
"Never be complacent about the current steps; don't agree and follow the status quo. Be determined that you are making an indelible impact with great change."

Israelmore Ayivor
Board Members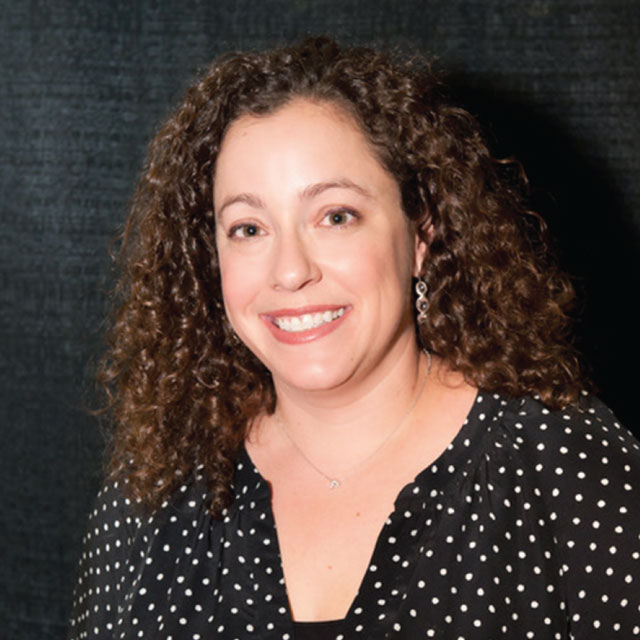 Stacy Conroy
Stacy Sher Conroy is a fourth-generation St. Pete native, attorney and active community member. She received her B.A. from Yale University, where she double majored in Political Science and International Studies and graduated cum laude. After spending a year living in Washington D.C. and working for an international business consultancy, Stacy attended University of Pennsylvania Law School, graduating cum laude and Order of the Coif with her J.D. and a Wharton Certificate of Business and Public Policy.
Stacy and her husband Will – a local attorney and developer – moved back to the Tampa Bay Area in 2008, and Stacy worked as a real estate attorney for an international firm, focusing her practice on retail and office leasing, commercial development, and acquisitions and dispositions.
After her first child was born, Stacy decided to focus her time on raising her children and civic engagement. Having been raised in a family that emphasizes the importance of philanthropy and giving back to your community, Stacy has devoted herself to numerous non-profit organizations over the past 10+ years, with a particular interest in education issues and serving low-income populations.  Stacy was a long-time board member of the St. Petersburg Free Clinic and Great Explorations Children's Museum. She also served for 10 years on the Board of Trustees of Temple Beth-El, including several years as Vice President of Youth and Education. Stacy is also dedicated to her children's school, where she serves on the Diversity, Equity and Inclusion Committee and is the co-chair of the Guardian Ad-Litem Holiday Gift Drive for the entire school, providing holiday gifts to over 250 of Pinellas County's most at-risk children. Most recently, Stacy has taken her love of children and education and become a substitute teacher at the Experiential School of Tampa Bay.  Stacy recently joined the Board of Directors of the Florida Holocaust Museum, where she is specifically interested in the mission of educating children using the lessons of the Holocaust in order to teach the worth and dignity of all people.
Stacy and Will are the proud parents of three children and one English Bulldog. In her spare time, Stacy can be found taking her kids to their many sports activities, watching the Tampa Bay Lightning and Rays, reading, and traveling with her family.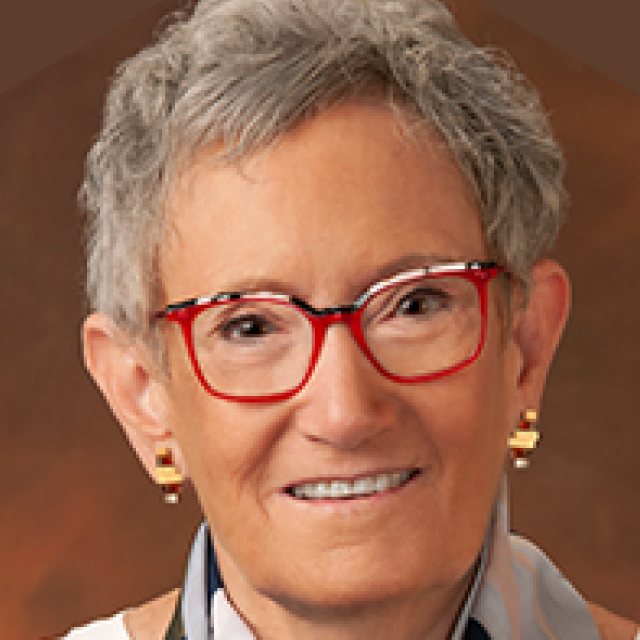 Marianne Edmonds
Marianne Edmonds serves as a senior managing director of Public Resources Advisory Group (PRAG), an independent financial advisory firm serving state and local governments, their agencies and authorities. During Ms. Edmonds' career in public finance, she has developed and implemented financing plans for a variety of purposes including general governmental capital projects, utility systems, resource recovery plants, refundings, equipment lease programs, lease purchase programs, affordable housing, and sports facilities.
Ms. Edmonds received a B.A. in Mathematics from Northwestern University and an M.B.A. from the Wharton School. She is a member of Leadership Florida and has served as a board member of the National Association of Municipal Advisors and the Municipal Securities Rulemaking Board. She is also the founding president and member of the Florida Chapter of Women in Public Finance. Marianne and her husband, Rick, have lived in St. Petersburg since 1982 and have two daughters, Leslie and Jenny.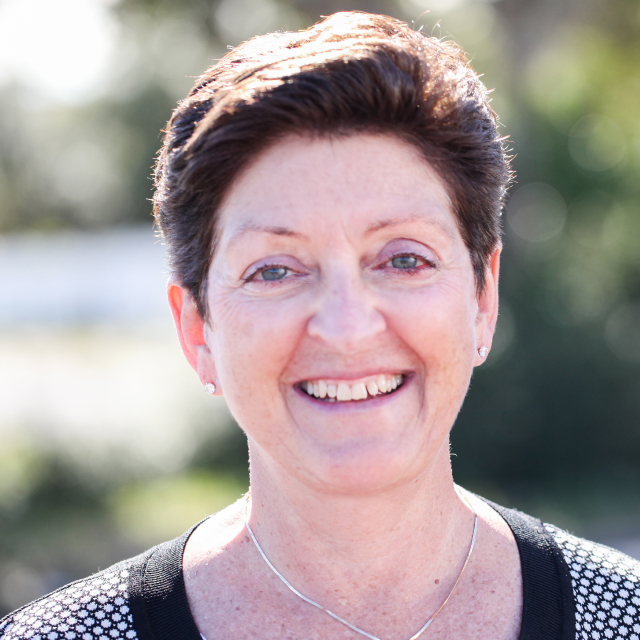 Sharon L. Gardner
Treasurer
Ms. Gardner works with national and international mid-sized businesses improving performance through strategic planning, leadership development, and brand management.
Ms. Gardner career experience includes management and marketing roles with global consumer goods brands in the United Kingdom and the United States and as an Operating Partner in private equity.
Locally, Ms. Gardner has served in community leadership roles for The Stuart Society at the Museum of Fine Arts and Canterbury School of Florida and as a volunteer for Meals on Wheels and the Ronald McDonald House. She holds a BS in Business and a Master of Business Administration from the University of Kansas.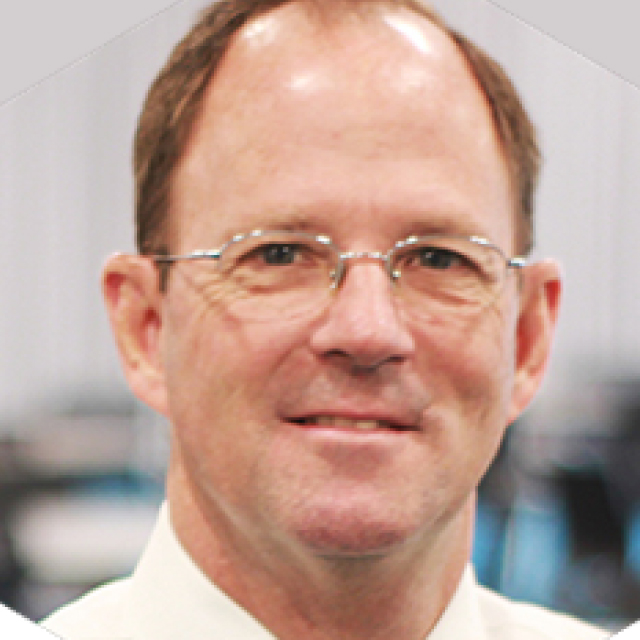 Michael C. Funsch, CFA
Michael Funsch is a financial advisor with RBC Wealth Management in St. Petersburg where he works with a team managing over $1 billion in assets for individuals and business owners. During his career in technology, finance and business, Mr. Funsch has worked for companies in New York, Boston, Chicago, Georgia and Florida. He received a bachelor of electrical engineering from the Georgia Institute of Technology, an MBA in Finance, Accounting and Economics from the University of Chicago Booth School of Business, and was awarded the Chartered Financial Analyst designation. He was also a college All-American and World, North American and US sailing champion.
Mr. Funsch's local leadership roles are diverse and wide ranging, including board positions with the St. Petersburg Yacht Club, the Chicago Booth School of Business Alumni Club, the Georgia Tech Suncoast Alumni Association, the St. Pete Sunrise Rotary and the St. Petersburg Museum of History. Mr. Funsch also remains very active on the Leadership St. Pete Planning Committee. A native of St. Petersburg and proud Lakewood High Spartan, he and his wife, Lisa, have three children.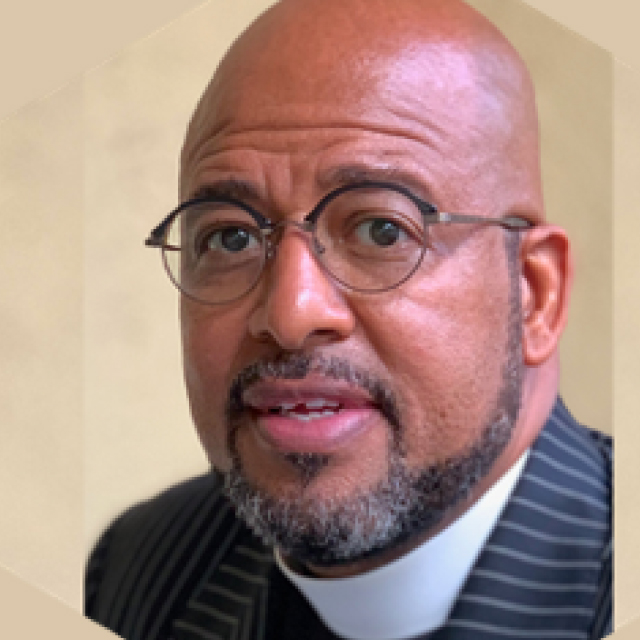 Rev. Kenneth F. Irby
Vice-Chair
Rev. Kenneth F. Irby is the Director of Community Intervention for the St. Petersburg Police Department, where he uses his skills and passion as an educator, pastor and public servant to help children realize their full potential. He previously served with distinction at the Poynter Institute for Media Studies in roles that included senior faculty and director of diversity programs, photojournalism associate and founder of photojournalism programs at the Institute. visual journalism leader.
In his long and distinguished career in journalism, Rev. Irby has won numerous awards and pioneered important initiatives as both a teacher and practitioner. He has given back to the profession as an advisor and juror to numerous journalism competitions. In 2016, he was named by the National Press Photographers Association as the first recipient of the John Long Ethics Award, a compliment to his 2007 Sprague Award from the NPPA for Lifetime Achievement. He also was awarded the Louis J. Corsetti Award for Excellence in Journalism and founded the Men in the Making: Right Choices program, focusing on positive role modeling and academic achievement for Black and Latino boys.
Additional examples of his service to youth include directing a nationally recognized middle school academic enrichment and mentoring program called The Write Field, in partnership with the Tampa Bay Rays, the Tampa Bay Times, Pinellas County Schools, the St. Petersburg Police Department, and other community partners, which was honored with an American Graduate Citation.
Rev. Irby holds a Bachelor of Science degree in journalism from the Boston University School of Public Communications, a multicultural management Master's fellowship certificate from the Missouri School of Journalism and has completed coursework in cross-cultural ministry from the Dallas Theological Seminary.
Rev. Irby is the 30th pastor of the Historic Bethel AMEC in St. Petersburg, beginning his sixth year of service to the city's oldest congregation in a continuous location as they celebrate their 125th anniversary. With his wife Karen Juanita, he is parent to four daughters.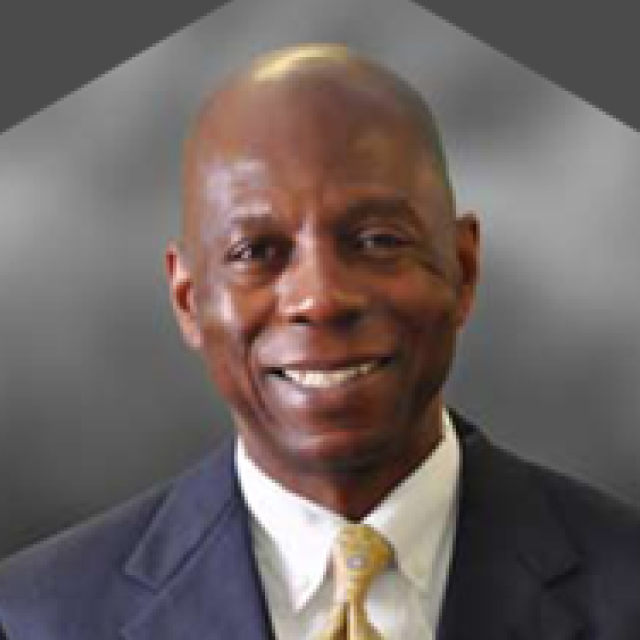 Emery M. Ivery
Secretary
Mr. Ivery is the current Tampa Bay Area President of the United Way Suncoast, where "He provides regional leadership in developing strategies to address the root causes of community issues, thereby creating lasting community change in the Tampa Bay region. Mr. Ivery has nearly 30 years of experience working at United Way. In March 2006, Emery brought his talents to United Way Suncoast as the Vice President of Community & Partnership Development, becoming Sr. Vice President in 2009. Emery holds a master's degree in Social Administration from Case Western Reserve University and is an avid reader and runner." Mr. Ivery and his wife currently live in Apollo Beach.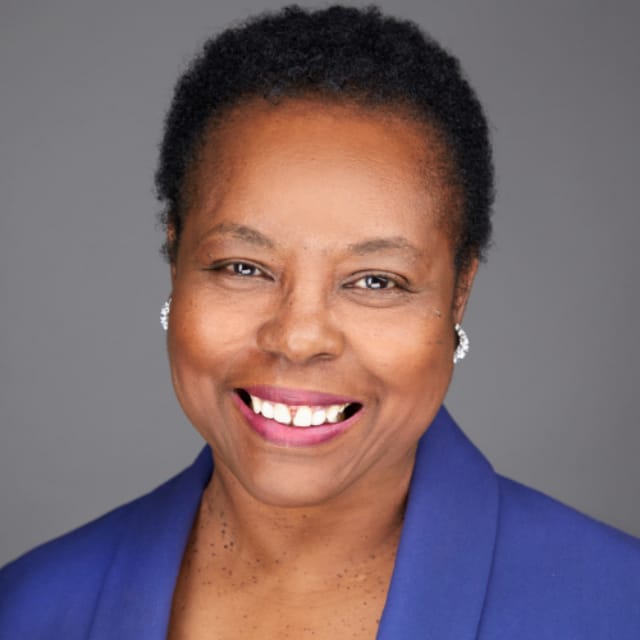 Dr. Katurah Jenkins-Hall
Born and raised in south St. Petersburg, Florida, Dr. Katurah Jenkins-Hall was the first African-American female to receive her Ph.D. in psychology from the University of South Florida, Tampa (USF) in 1984. Dr. Jenkins-Hall was employed as a professor at USF for 30 years and recently retired from USF in 2016. She has served the Bay Area as a licensed Clinical Psychologist for the past 30 years during which time she served the Florida Board of Psychology for 8 years, and as board chair for 4 years.
In addition to being a licensed Psychologist, she graduated with honors from Dallas Theological Seminary and is a licensed and ordained minister, who serves as the Executive Pastor at New Dawn Restoration Center, Tampa. She currently volunteers as a mental health consultant for the Pinellas County Urban league, and is the CEO of G.R.A.C.E, Greater Reach Alliance of Christian Counselors and Educators, providing a network of culturally and spiritually competent professional training and services to the Bay area. She is also the President and Chair of LEGACY-56, Inc. an emerging 501c3 organization dedicated to excellence and equity in education in South Pinellas County.
In addition to being an engaging speaker, a culturally and spiritually competent counselor, a published author, and a strategic leader, she is most passionate about being the mother of two young adult sons, Bradley and Jeremy.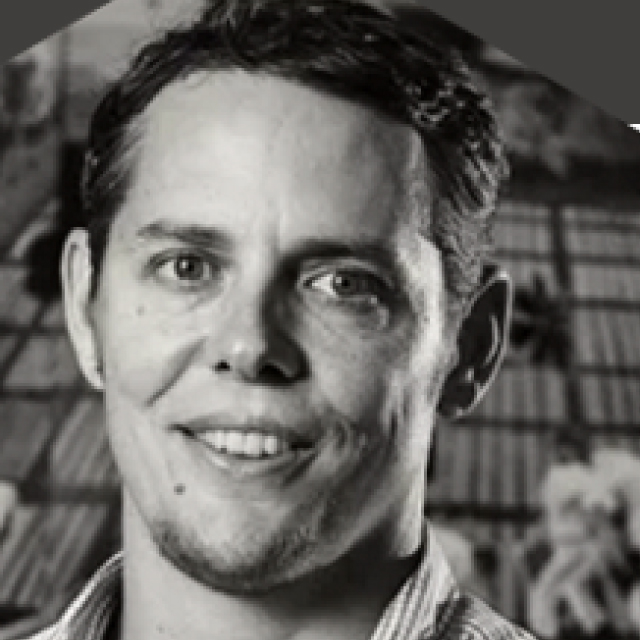 Kelly Kirschner
Kelly Kirschner has been the Vice President and Dean of Executive and Continuing Education at Eckerd College in St. Petersburg, Florida since 2012. He leads and oversees the division's Leadership Development Institute, a network affiliate of the Center for Creative Leadership – consistently ranked in the top ten by the Financial Times worldwide survey of executive education; the Mediation Training Institute; Continuing Education, Conferences and Summer Programs; the Osher Lifelong Learning Institute (OLLI); the Academy of Senior Professionals at Eckerd College (ASPEC); Writers in Paradise Writers Conference; and the ELS English Language Center. In addition to these duties, Kirschner also leads the College's government affairs work at a local, state and federal level.
Raised in Sarasota, Kirschner is a graduate of Georgetown University's School of Foreign Service, receiving his BS in Environmental Issues in International Politics and MA in Latin American Studies. At Georgetown, Kirschner worked as the Head Manager for the men's basketball team under Hall of Fame Coach John Thompson. During his time in Washington, he also was an intern to Assistant to the President, Alexis Herman, in the West Wing of the Clinton White House. Kirschner was a US Peace Corps volunteer in rural Guatemala and later led a USAID Mayan community conservation project in the same region of Guatemala. He is fluent in Spanish and speaks some Mayan Q'eqchi.
In 2011, Kirschner completed four years as the youngest City Commissioner ever elected in Sarasota, including serving two years as Vice-Mayor and one as Mayor.
Prior to joining Eckerd, Kirschner was the director of the SW Florida immigrant-integration non-profit, UnidosNow. He currently is Board Chairman with UnidosNow and serves on a number of boards of community organizations. Kelly is the proud father of two young children, Bodhi and Selby.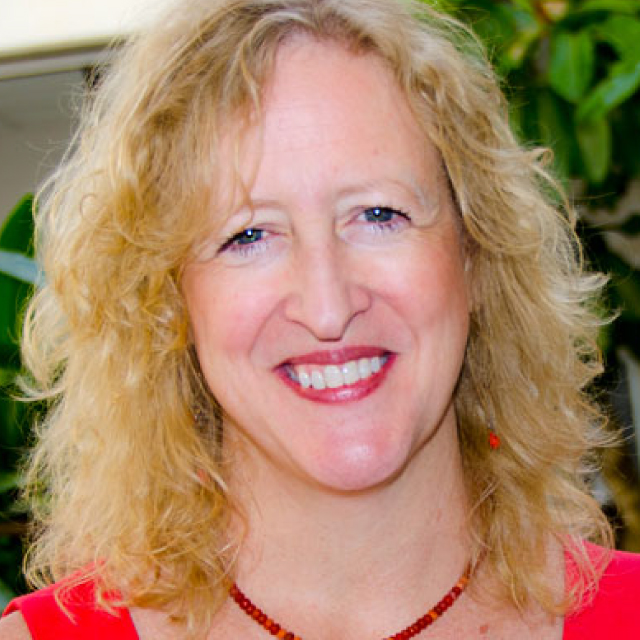 Donna J. Petersen, ScD, MHS
Chair
Dr. Donna Petersen is Dean of the College of Public Health and Senior Associate Vice President, USF Health, at the University of South Florida. She earned her master's and doctoral degrees from the Johns Hopkins School of Hygiene and Public Health. She has held faculty and senior leadership positions at the University of Alabama at Birmingham, School of Public Health, at the University of Minnesota, School of Public Health and served as Director of the Division of Family Health at the Minnesota Department of Health. She is the author of numerous publications, book chapters and a textbook on needs assessment in public health. She is a frequent lecturer on topics related to maternal and child health, health care reform, and systems change and leadership and has provided extensive technical assistance and training to over 25 state health departments in the areas of needs assessment, data system development, systems-level accountability and the development of population-based indicators. She has served on numerous boards, commissions and task forces and is Editor Emerita of the Maternal and Child Health Journal, founding member and past president of the National Board of Public Health Examiners, Chair of the Council on Education for Public Health and Chair-Elect of the Association of Schools and Programs of Public Health.
Locally she is a member of the Tampa Bay Partnership's OneBay Healthy Communities Executive Committee, the Hillsborough County Health Care Advisory Board, the Hillsborough County Commission on the Status of Women Advisory Council on Women's Health and the Tampa Preparatory School's Board of Trustees. She has been honored for her work by the American Public Health Association, the Association of Teachers of Maternal and Child Health, the National Healthy Mothers, Healthy Babies Coalition, the Delta Omega National Public Health Honor Society, and the National Coalition for Excellence in MCH Epidemiology. In August of 2011, she was presented a Distinguished Alumna Award by The Johns Hopkins University.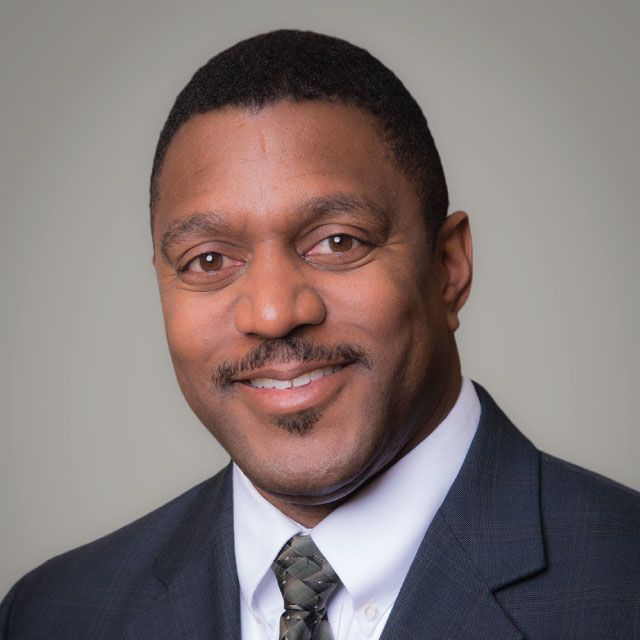 Dr. Kevin Sneed
Dr. Kevin B. Sneed is a tenured Professor and the founding Dean of the University of South Florida Taneja College of Pharmacy. He also serves as a Senior Associate Vice-President for USF Health. Dr. Sneed earned his Bachelor of Science Degree in Biology with a concentration in Microbiology from the University of Central Florida. He received his Doctor of Pharmacy from Xavier University of Louisiana College of Pharmacy. He completed an Ambulatory Care Pharmacy Practice Specialty Residency at Bay Pines Veteran's Administration Medical Center. He has received numerous clinical and leadership awards and most recently received the Distinguished Fellow National Academies of Practice award from the National Academies of Practice, Chauncey I. Cooper Medal from the National Pharmaceutical Association, and the National Pharmaceutical Association Fellow from the National Pharmaceutical Association.  Dr. Sneed is the Executive Director of WE-CARE, a community-based participatory research entity that strives to bridge the gap of health disparities by educating diverse communities about the processes and  importance of research participation. Dr. Sneed also serves on the board of several organizations and participates in many community endeavors.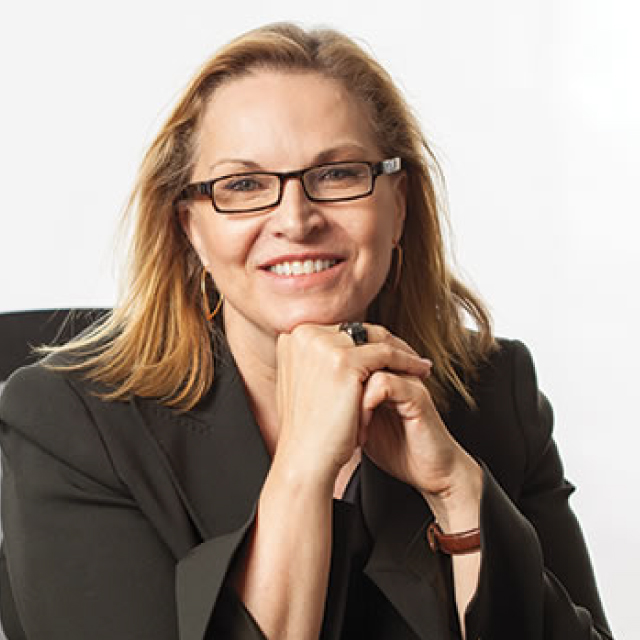 Lorna Taylor
Lorna Taylor is the President and CEO of Premier Eye Care, a leading expert in national managed eye care that provides services and administration of everything from routine vision exams to complex ocular surgical procedures.
Taylor is an accomplished leader, both in directing Florida-based Premier and in making an impact in the community. Premier, ranked as one of "Florida's Best Companies to Work For" for seven consecutive years, has also been ranked as one of the state's fastest-growing companies by the Florida Business Journals.
Premier manages full-risk medical and routine ophthalmic care for over 4 million people and is recognized for industry-leading technology-based solutions and a successful corporate culture. Taylor promotes associate engagement through an organizational model that encourages innovation and self-direction to team members, half of whom are millennials.
Taylor and her team embrace a culture where the triple bottom line, "people, planet, profit," is part of the corporate DNA. Her team is purposeful in hiring and promoting practices. Premier believes that the more diverse the team at all levels of the organization – from entry to senior leadership – the stronger the team. Premier also practices pay equity across the company, including gender, age and ethnicity. This requires an intentional focus with continual review and adjustments. Reflecting the success of this approach, Premier has high associate loyalty and engagement with only a 2% turnover rate, significantly lower than the 22% industry average, and has been ranked nationally as one of the 75 Best Places to Work for Millennials by the Center for Generational Kinetics.
Taylor is a graduate of Princeton Theological Seminary with a master's degree in divinity, concentrating in social ethics. Florida Trend named her as one of St. Petersburg's movers and shakers, and she was named by Tampa Bay Times columnist Ernest Hooper as one of the 10 most intriguing people of Tampa Bay.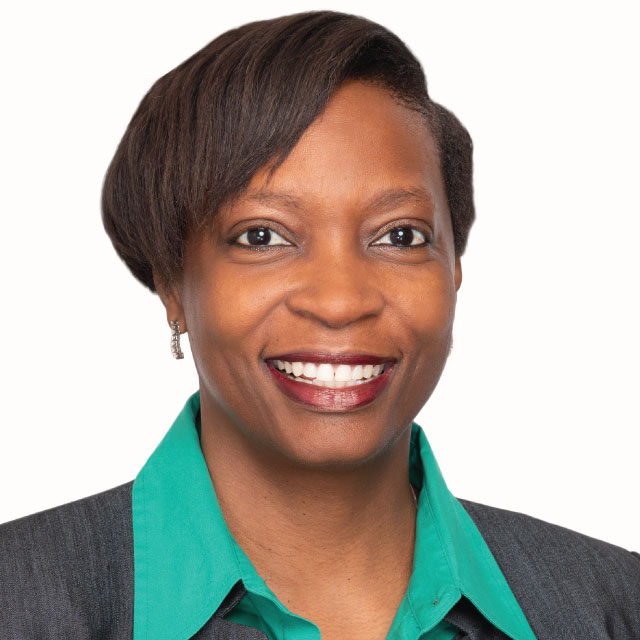 Nichelle Threadgill, M.D.
Dr. Nichelle Threadgill has practiced pediatrics in St. Petersburg, FL for over 20 years.  She started in private practice, then in 2008 she began practicing at Community Health Centers of Pinellas (now Evara Health).  While at Community Health Centers of Pinellas, Dr. Threadgill has served in multiple capacities including, Health Center Lead, South County provider team lead, and Assistant Director of Pediatrics.  Dr. Threadgill was promoted to Chief Medical Officer at Community Health Centers of Pinellas in 2017 where she currently oversees over 80 physicians, dentists, advanced practitioners, and medial ancillary services.
Dr. Threadgill earned her undergraduate degree in biology at Fisk University where she graduated Magna Cum Laude.  She then attended Howard University College of Medicine in Washington, DC earning her Doctorate in Medicine.  Upon completion of medical school, she did an internship and residency in Pediatrics at the University of Florida Health Science Center in Jacksonville, FL.
During her tenure as CMO, Dr. Threadgill has worked to ensure a high level of quality standards and care delivery at CHCP.  Throughout her tenure, CHCP has been recognized as a national quality leader by HRSA, the organization has obtained NCQA level 3 designation, and CHCP has been accredited by AAAHC as a Patient Centered Medical and Dental Home.  Dr. Threadgill is passionate about preventative care for all and works tirelessly to foster healthier patients and communities.