Events and Trainings
Throughout the year, the Foundation hosts a number of public and curated events and webinars, including lectures, classes, trainings, workshops, facilitations, and town hall meetings. Diverse community members are invited to learn and teach alongside one another in the interest of advancing racial and health equity.

See all upcoming events

Explore Classes and Training Opportunities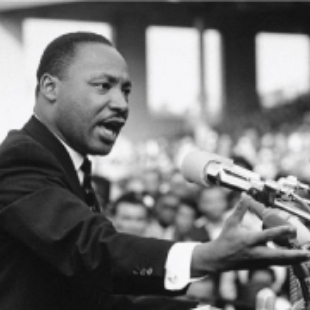 Kingian Nonviolence is derived from the nonviolence philosophy and methodology of Dr. Martin Luther King, Jr. from which individuals and communities learn how to address conflict without resorting to violence. It provides a framework for conflict resolution and mediation that can be applied to all areas of conflict in daily life.
Over the Two-Day Kingian Nonviolence Training Core Conflict Resolution and Reconciliation Workshop participants will learn concepts, strategies and tools of conflict reconciliation, including:
How to analyze and identify different forms of conflict
The Six Principles of Kingian Nonviolence and Six Steps of Nonviolent Social Change
Historical perspective of how the Civil Rights Movement changed laws and policy in the United States
Skills in cooperative problem-solving strategies that improve the community environment by decreasing tension and hostility
The two-day session hosts 35 participants and is intentionally curated to ensure a diverse cohort.
The Beyond Diversity seminar is designed to help leaders and employees in corporate, government, education, health care, faith-based and non-government or community-based organizations understand the impact of race on their lives, their work, and our culture.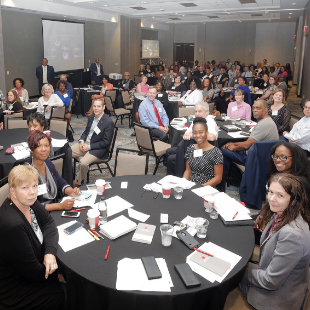 The Foundation for a Healthy St. Petersburg partners with the Pacific Educational Group to host this proven program that has engaged more than 100,000 people worldwide to move entire systems toward greater racial consciousness, literacy, and proficiency. Our goal is a community of leaders that have the skills and motivation to work together toward a healthier and more equitable St. Petersburg region.
Beyond Diversity, through its compassionate curriculum, provides tools and practices to engage in, sustain, and deepen dialogue about race in a manner that builds community, launches innovation, and navigates the predictable pitfalls inherent in interracial, multi-cultural conversations in diverse settings.
A balance of race and different sectors is integral to the overall success of the conversations in this intensive two-day course. Register your interest below to be contacted as dates are confirmed and spots become available.
The Foundation for a Healthy St. Petersburg has created the first academic course which presents philanthropy, social change, and innovation through a social justice lens. Currently used as an internal training tool, course content is being converted to public facing modules.
The course functions as both a lecture series as well as an interactive seminar. It will highlight innovative models and key trends currently driving philanthropy's unique potential to transform the way individuals and organizations create social change. Through session readings and interactive activities, participants will examine the current challenges and opportunities that organizations present in the philanthropic field. Additionally, students will explore how to implement scalable, data-driven and human-centered solutions to address the world's most pressing issues.
Public facing content is in development and will be made available as soon as possible. Share your email address to receive updates.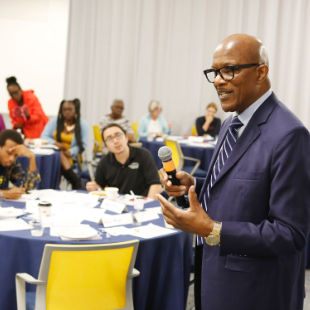 An effective resident leader is expected to successfully manage changing tides and lift up the gifts and assets of the communities for empowering results. This two-day workshop is anchored in capacity building activities and leadership skills development.
Previous Breakout Sessions have Included:
Youth/Young Adult Leadership: Options of Community Tampa Bay
Navigating the Education System: League of Women Voters St. Pete and PCS
Managing Housing Councils
Managing Tenant Participation Funds
Zoom/Skype Conversation with Two Capacity Building Experts
Conducting Resident Council Elections
Hot Topics in Public and Affordable Housing
Rental Assistance Demonstration (RAD) and the Future of Public Housing
Advocacy 101: League of Women Voters St. Pete and City/County/CRA
Intergenerational resident leaders are invited to attend and training dates will be added to this page once they are confirmed. Register your interest to receive an email reminder when spots open up.