COVID-19 & Business | A Virtual Town Hall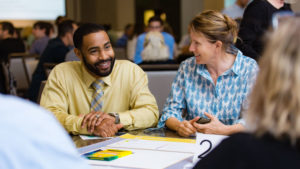 From small businesses to major corporations, the business community has been greatly impacted by COVID-19. In this virtual town hall, panelists will explore the latest in health data, legal considerations around implementing COVID policies, mental health resources and more.
Q&A to follow.
The event takes place Thursday, November 18 from 4:30pm to 5:30pm. Business owners will learn best practices and recommended protocols to help protect their employees and the communities they serve during the pandemic. They will also hear from business owners who have made policy changes during COVID-19.
Featured Panelists:
Meredith Gaunce
Gaunce Law, PLLC
Dr. Andrea Leapley
Florida Department of Health
Dr. Brittany Peters, LCSW, MCAP,
Qualified Supervisor for Clinical Social Work
Clinical Director/Owner
Center for Wellness & Clinical Development, LLC
Karen Davis-Pritchett M.Ed.
Vice President of Diversity Equity Inclusion
Certified Diversity Professional
Empath Health
Dr. Sandra E. Braham,
President and CEO
Gulf Coast JFCS
Moderated by Carl R. Lavender,
Chief Equity Officer
Foundation for a Healthy St. Petersburg