Speakers Who Inspire, Jonathan Metzl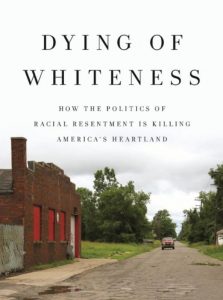 Physician and sociologist Jonathan Metzl has traveled across America's heartland to better understand a great puzzle of contemporary right-wing politics: why white voters are supporting policies that put their own health at risk.
Interviewing a range of people, he uncovers the racial resentment that is behind manypolicy movements, from the repeal of gun laws, the sabotaging of the Affordable Care act, massive cuts to education and social services, and the rise of so-called "diseases of despair," including opioid addiction, alcoholism and suicide.
Dr. Metzl's systematic analysis of health data and thoughtful conversations reveal the human toll of policies that make life harder,sicker and shorter for the very people they purported to aid.His powerful and sobering analysis demonstrates how much white Americans would benefit from emphasizing cooperation rather than the false promise of supremacy.
There will be a presentation and a Q&A.
About the Speaker:
Dr. Jonathan M. Metzl is the Frederick Rentschler II Professor of Sociology and Psychiatry at Vanderbilt University and director of its Center for Medicine, Health and Society. A prominent national expert on gun violence and mental illness, Dr. Metzl hails from Kansas City, Missouri, and lives in Nashville, Tennessee.