Anchor Institutions Initiative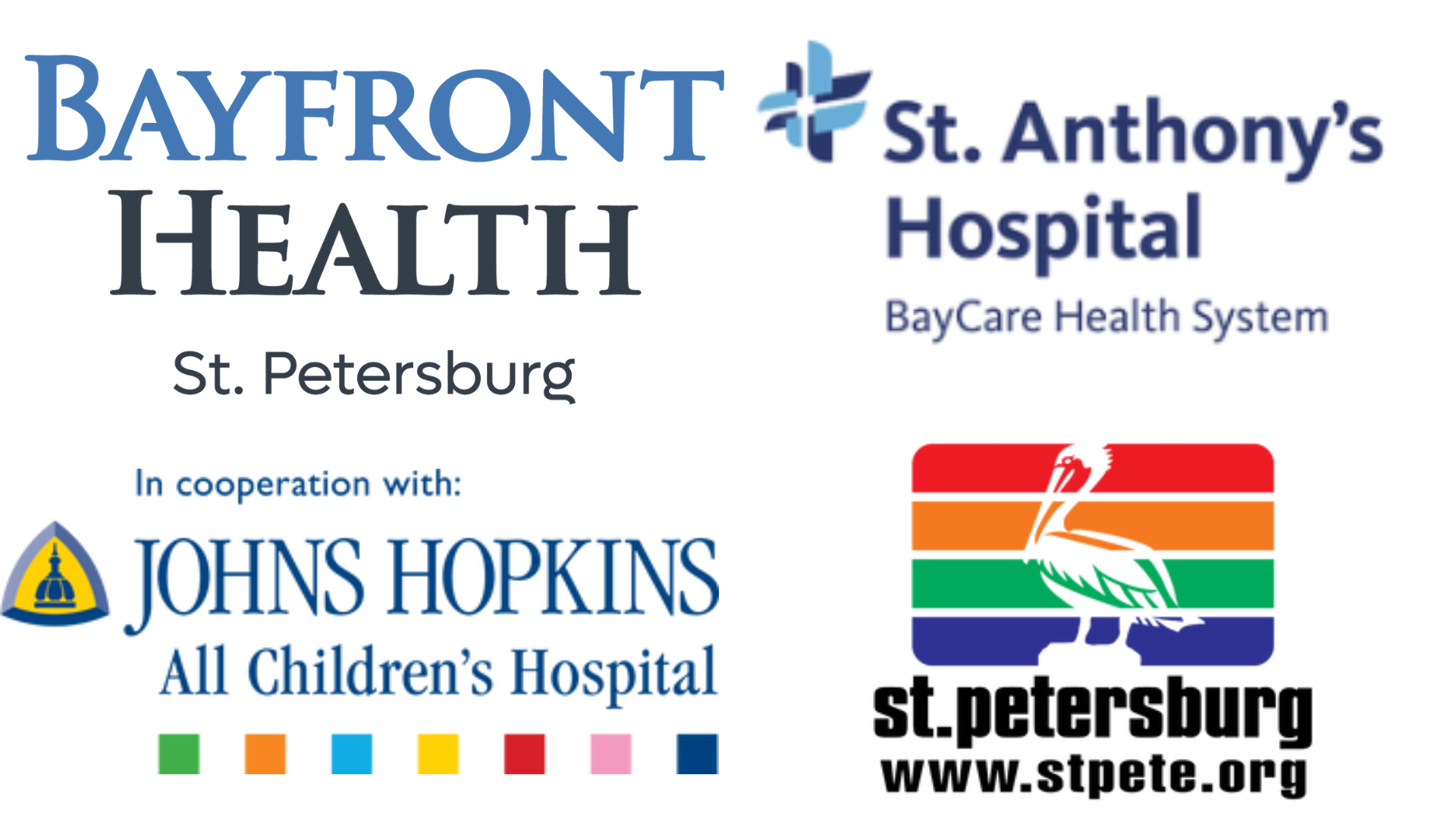 A year ago, four major city institutions announced a partnership to improve equity and health in South St. Petersburg. These leaders – St. Anthony's Hospital, Johns Hopkins All Children's Hospital, Bayfront Health St. Petersburg, and the City of St. Petersburg – represent the inaugural members of the St. Petersburg Anchor Institutions Initiative, which is convened and fueled by the Foundation for a Healthy St. Petersburg.
The thinking behind the Anchors Initiative is simple. As major city employers, these institutions have the power to shift outcomes when they work together. Now, with Dr. Bilan Joseph on board as Strategic Initiatives Manager for the Foundation, the Anchor Institutions are ready to take their collaboration to the next level.
In the coming months, Anchors will begin collaborating on local hiring, procurement, and data-sharing with a goal of improving economic opportunities – and health outcomes – for South St. Petersburg residents. Members will host a virtual vendor fair May 23 and an in-person job fair June 15. Capacity-building trainings for local vendors are also in the works – as are plans to expand with group with the anticipated announcement of a new Anchor member in the weeks ahead.
"The primary goal is economic growth and opportunity for local residents and business owners. Ideally, this is an opportunity to put significant investment into the local community, which has experienced a lot of disinvestment and inequity," said Dr. Joseph. "These local Anchors have the power to help change that. And the idea that they're willing to do that is extremely powerful."
At the upcoming May 23 virtual vendor fair, Anchor Institutions will educate local businesses on how they can become official hospital and city vendors. They'll discuss current and frequent opportunities, how to register as a vendor, what's needed to secure a contract, and how the overall process works. Afterwards, each Anchor will also host 'office hours' for attendees to ask additional questions and talk through individual situations.
To help operationalize the Anchors Initiative, the Foundation contracted two local project managers this March – Empact Solutions, owned by Liz Siplin, and Parisrice Robinson – to facilitate different workgroups with Anchors members.
Siplin is also in the process of developing a capacity-building curriculum for local vendors looking to take their businesses to the next level. This fall, she'll draw on her own experiences to mentor and coach a small group of six to 10 local vendors, showing them how to get various vendor certifications, win contracts, and more.
"She can walk them through the process, step-by-step, so they can see how to get certified as a small business, a veteran-owned business, a minority-owned business, a woman-owned business, whatever's applicable," Dr. Joseph explained. "It's business development training. There will be mentoring and coaching as well as the opportunity to develop skill sets they might need, too."
Stay tuned for more updates on the Anchors Initiative in the coming months.