Family Friendly Business Awards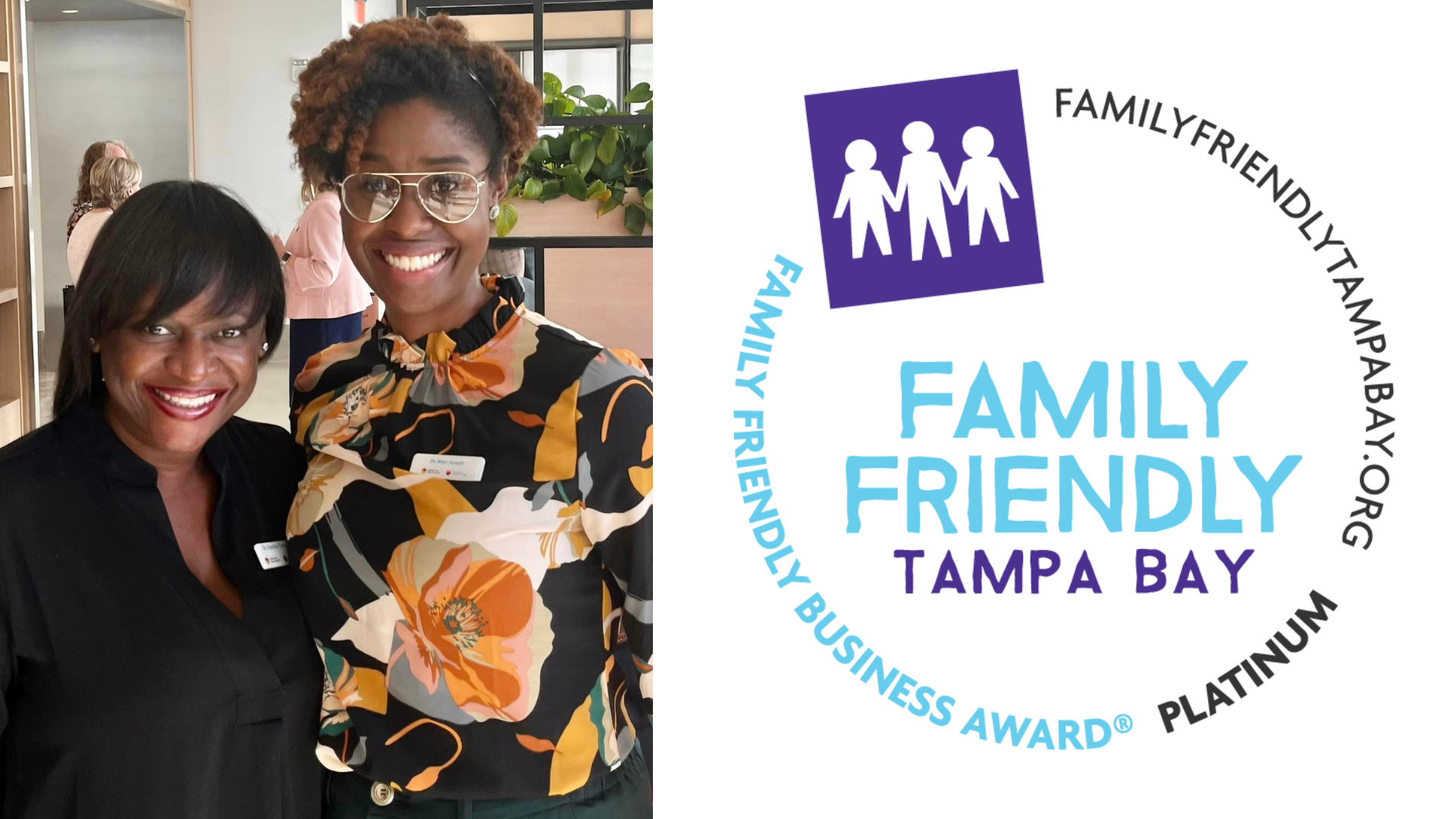 The Foundation was recently designated a Platinum level Family Friendly Workplace at the Family Friendly Tampa Bay Business Awards in October. The award was created to honor companies that are taking the lead in supporting their workforce and community by implementing family-friendly policies like paid leave, health support, flexible schedules, professional development and training opportunities, and more.
"At the Foundation for a Healthy St. Petersburg, we believe in supporting our team members so that they may lead full and balanced lives at work, at home, and in their communities," said Foundation President and Chief Executive Officer Dr. Kanika Tomalin. "As an organization dedicated to advancing health equity, it's important that our values are evidenced in the work we do — and how we do it; being a Family Friendly Workplace is part of living our values."
The Foundation was evaluated by a selection committee comprised of business leaders, caregivers, HR professionals, entrepreneurs, and employees, and was awarded the highest designation in the Family Friendly Workplace category.