Funded Partner Spotlight: Supportive Equity Connections of Tampa Bay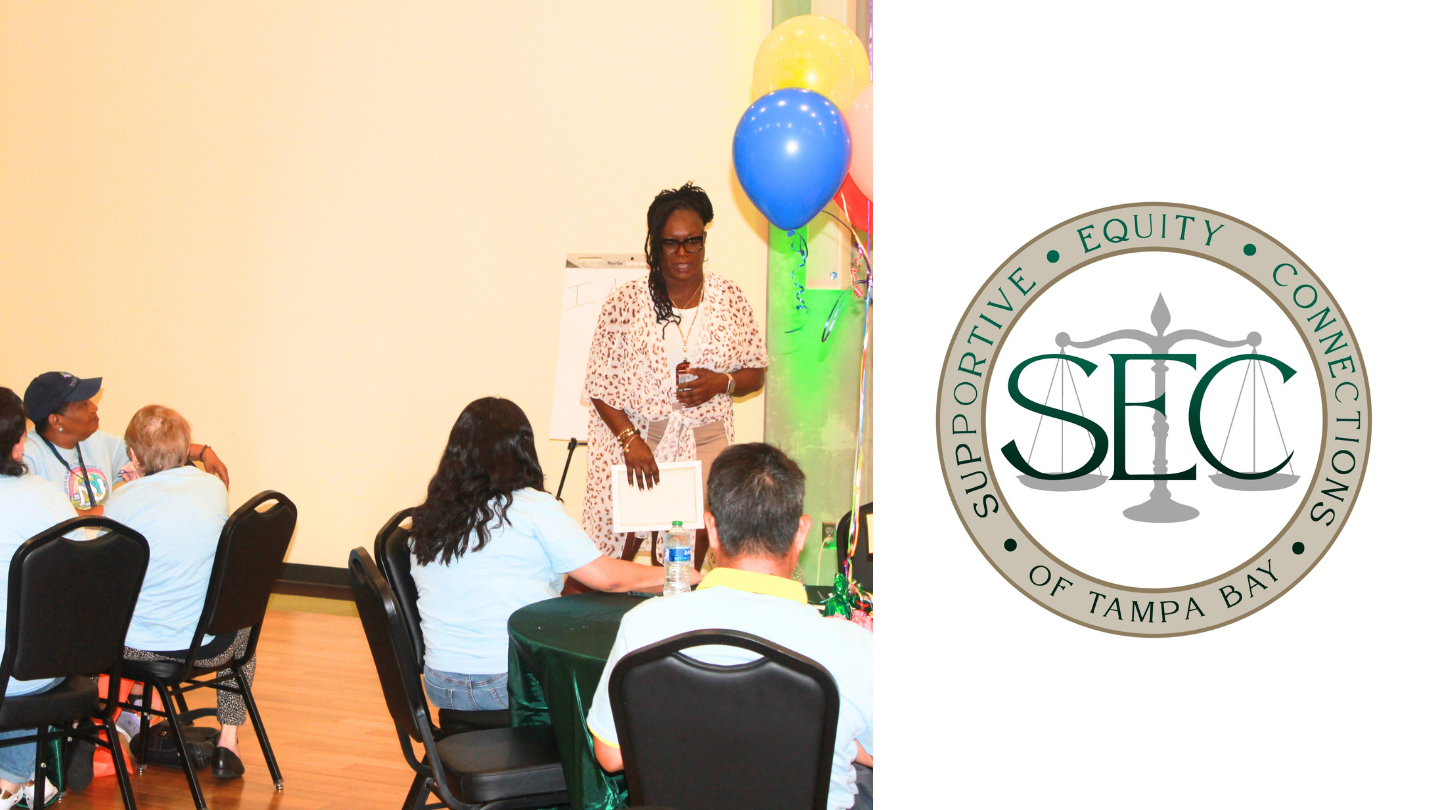 Esther Matthews has a knack for writing grants. She's been honing her craft for twenty years — and volunteering her time to help nonprofits for about as long. Her interest in grant writing started when she worked at the Sanderlin Center, grew through years of helping nonprofits apply for funds, and continues today with her work through Supportive Equity Connections of Tampa Bay (SEC), which she incorporated as a non-profit in 2021.
In 2022, SEC received Foundation funding to provide grant writing services to BIPOC-led and smaller equity-focused nonprofits so that they could apply for city and county American Rescue Plan Act (ARPA) funds. With SEC's assistance, four local organizations were awarded more than $300,000 during the first ARPA funding round, multiplying the Foundation's initial investment by a factor of six.
"Grassroots organizations are focused on service delivery. They're at the ground level doing the work — and doing it well. To put together a grant, though, you need a strong administrative arm, which a lot of groups can't afford," Matthews explained. "Being able to access grant-writing services to secure funding can take groups from the penny pinch level to the ability to provide true, intentional, well-rounded services in the community."
That's where SEC comes in. The group has two full-time staff members, and contracts with a group of five grant writers to help nonprofits apply for, document, and report on grants. Matthews, who also volunteers as president of the local NAACP St. Petersburg chapter and runs her own staffing firm, also helps connect nonprofits with contractors to help with accounting, administrative support, and more. Since SEC's 2021 inception, she's assisted more than 65 nonprofits, roughly half of them local.
"My favorite kinds of projects are those pushing health education, equity, and trauma-informed care and mental health," she said. "Basically, I love helping projects that allow the community to access true intentional resources without barriers, and I love being able to take part in efforts that help move the needle for smaller nonprofits in St. Petersburg."
To learn more about SEC, visit their website at https://www.secoftampabay.org/.