Foundation President, Randall H. Russell, Joins Board of Grantmakers in Health
DECEMBER 15, 2021 FOR IMMEDIATE RELEASE
CONTACT
Shannon Kalahar
Senior Manager of Strategic Communications
Shannon@healthystpete.foundation
727-741-5440
ST. PETERSBURG, Fla. – The Foundation for a Healthy St. Petersburg (FHSP) is pleased to announce that its President and CEO Randall H. Russell has been elected to the Board of Directors for Grantmakers in Health (GIH), a Washington D.C. based nonprofit dedicated to helping foundations and corporate giving programs improve the health of all people across the U.S.
GIH's board of directors includes executives and other senior staff of foundations and corporate giving programs working at local, regional, and national levels. Russell joins four other professionals from around the country as newly elected board members whose three-year term begins in March 2022.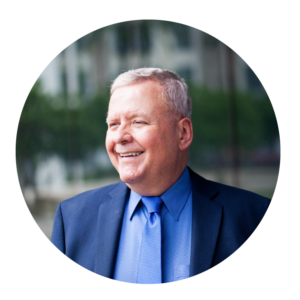 "We are delighted by the confidence GIH has placed in Randy Russell and by their interest in our work. It is a tremendous opportunity to share our progress with a national audience and to learn in real-time from other philanthropists who share our goal of achieving health equity," said Donna Petersen, Chair of the FHSP Board of Trustees about this appointment.
"GIH is fundamental to advancing philanthropic efforts which move the needle forward on systems change. I have always believed that local work informs national policy and national expertise can accelerate local work," Russell said. "It is an honor to serve in this capacity and share learnings with St. Petersburg and Pinellas County," Russell concluded.
Russell has served on several national Boards including AIDS United and the National AIDS Housing Coalition. Social change movements focused on racial equity describe the essence of his career including serving as an adjunct graduate instructor at the University of Alabama and the University of Washington in Seattle.
"Fundamentally, I believe all of us want a positive world where race, gender, and our economics are delivered without racism or 'othering' of people," Russell said. Philanthropy has now fully connected housing, income, education, and other social elements to our life expectancy and the quality of our health throughout life. The next steps are to focus philanthropy on health equity – which will not be possible if we don't also secure race equity."
###
About Foundation for a Healthy St. Petersburg
The Foundation for a Healthy St. Petersburg is a private foundation formed in 2013 following the sale of the nonprofit Bayfront Health St. Petersburg. It is the steward of $170 million in assets to support health equity in Pinellas County. The Foundation works to achieve health equity through race equity by listening humbly, learning fearlessly, and leading courageously to impact systems change. In 2019, it opened the Center for Health Equity, where people come together to find the resources and partners to advance race equity and achieve health equity. To learn more, visit https://healthystpete.foundation/.
About Grantmakers In Health 
Grantmakers In Health (GIH) is a nonprofit, educational organization dedicated to helping foundations and corporate giving programs improve the health of all people. Its mission is to foster communication and collaboration among grantmakers and others and to help strengthen the grantmaking community's knowledge, skills, and effectiveness. To learn more, visit www.gif.org.