Marcus Brooks Honored at St. Petersburg NAACP Freedom Fund Gala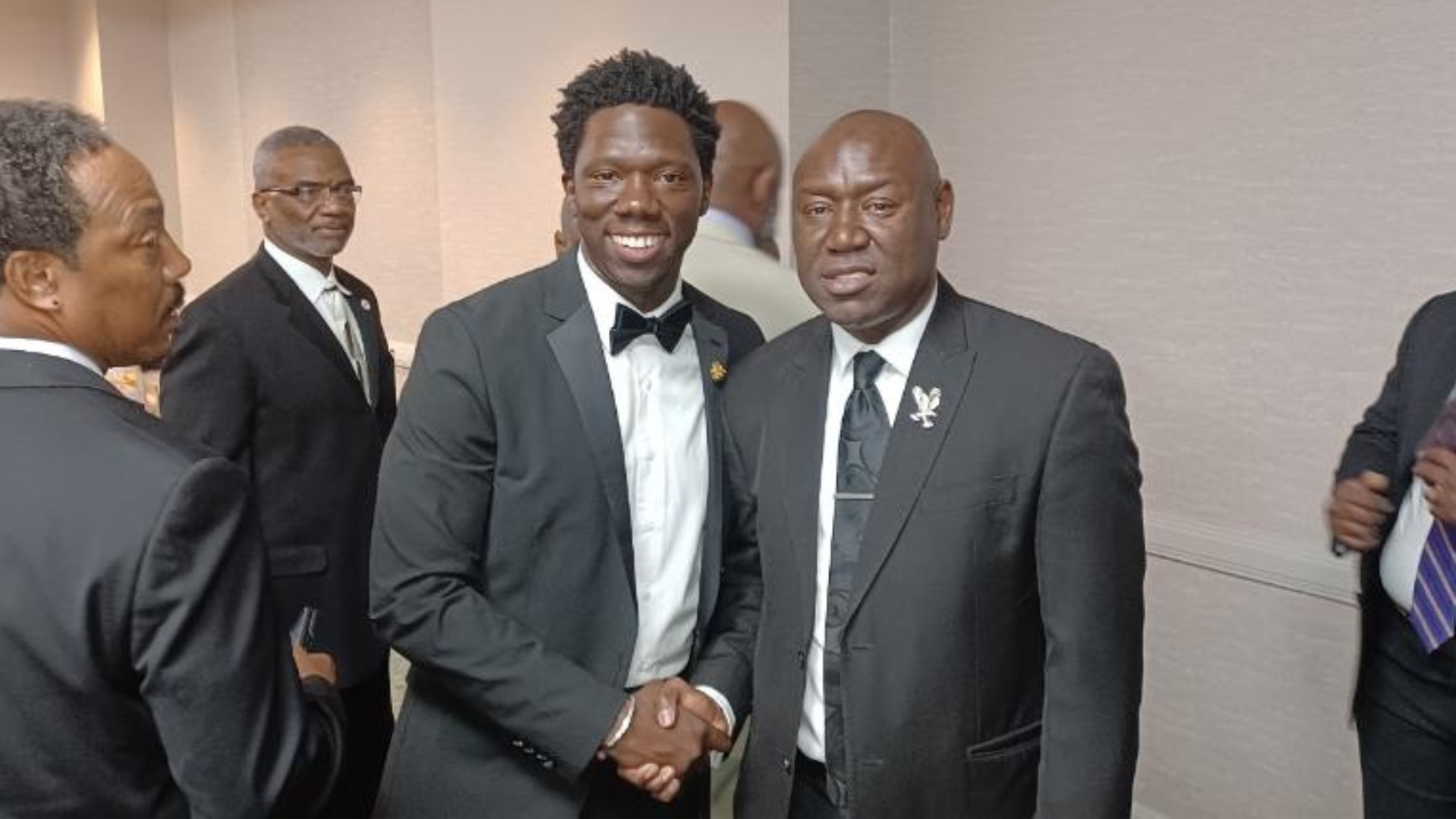 Foundation Leadership Team Member Named Next-Gen Trailblazer
(St. Petersburg, FL – September 16, 2023) Marcus A. Brooks, a member of the Foundation for a Healthy St. Petersburg's leadership team and the executive director of the Foundation's Center for Health Equity, was honored with the Next-Gen Trailblazers award at the St. Petersburg NAACP's 82nd Annual Freedom Fund Gala on Saturday, September 16.
"Marcus' passion for racial and health equity is contagious and so impactful. He is a champion for this work and for our community, and we're so proud of him," Foundation President and CEO Dr. Kanika Tomalin said. "We're so grateful for the passion he brings for our mission and for advancing equity in the place we call home."
As executive director of the Foundation's Center for Health Equity, Brooks oversees a team of diverse equity advocates who are deeply invested in St. Petersburg, both personally and professionally. Together, they work together to create a space and experience that fosters cross-community collaboration to advance racial equity and improve health in Pinellas County.
"Marcus was chosen because of his innovative approach to intentional equity, because of his deliberate and direct commitment to the advancement of Black, brown and marginalized individuals whose voices haven't been asked to join conversations where their needs are focal points," said St. Petersburg NAACP President Esther Matthews. "Marcus stands out as a gladiator champion, a trailblazer who will ensure that chairs are in place to welcome those who aren't normally invited to the table. I look forward to his work over the next 10 years."
A fourth-generation St. Petersburg resident who split his youth between Clearwater and South St. Petersburg, Brooks brings more than 15 years of nonprofit experience to his role, including racial equity facilitation, partnership cultivation, fundraising, and board development. He is a graduate of Florida State University and resides in St. Petersburg with his family.
"This award is my green light, my call to keep going. It's also a reminder that so many people have poured into my cup long before I even knew I had some place to be — or work to do. They've offered me love, mentorship, support, guidance. They've paved the way for me to be in this position," Brooks said. "And they need me to keep going, to keep pushing for equity. I'm grateful for their support, I'm grateful for this honor, and I'm grateful for the opportunity to do the work I get to do."
About the Foundation for a Healthy St. Petersburg
The Foundation for a Healthy St. Petersburg is a private foundation formed in 2013 following the sale of the nonprofit Bayfront Health St. Petersburg. It is the steward of an endowment to support health equity in Pinellas County. The Foundation achieves health equity through racial equity by listening humbly, learning fearlessly, and leading courageously to impact systems change. In 2019, it opened the Center for Health Equity to invite people to learn, connect, and create together in order to advance racial equity and transform our communities. To learn more, visit https://healthystpete.foundation/
###