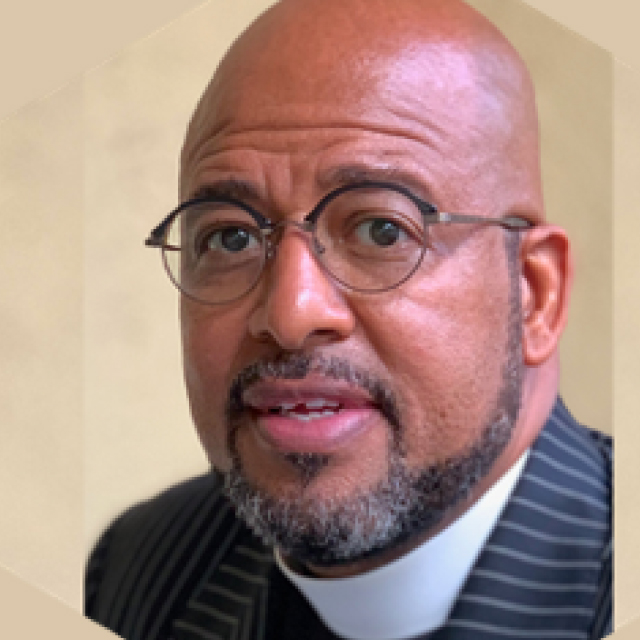 Rev. Kenneth F. Irby
Vice-Chair
Rev. Kenneth F. Irby is the Director of Community Intervention for the St. Petersburg Police Department, where he uses his skills and passion as an educator, pastor and public servant to help children realize their full potential. He previously served with distinction at the Poynter Institute for Media Studies in roles that included senior faculty and director of diversity programs, photojournalism associate and founder of photojournalism programs at the Institute. visual journalism leader.
In his long and distinguished career in journalism, Rev. Irby has won numerous awards and pioneered important initiatives as both a teacher and practitioner. He has given back to the profession as an advisor and juror to numerous journalism competitions. In 2016, he was named by the National Press Photographers Association as the first recipient of the John Long Ethics Award, a compliment to his 2007 Sprague Award from the NPPA for Lifetime Achievement. He also was awarded the Louis J. Corsetti Award for Excellence in Journalism and founded the Men in the Making: Right Choices program, focusing on positive role modeling and academic achievement for Black and Latino boys.
Additional examples of his service to youth include directing a nationally recognized middle school academic enrichment and mentoring program called The Write Field, in partnership with the Tampa Bay Rays, the Tampa Bay Times, Pinellas County Schools, the St. Petersburg Police Department, and other community partners, which was honored with an American Graduate Citation.
Rev. Irby holds a Bachelor of Science degree in journalism from the Boston University School of Public Communications, a multicultural management Master's fellowship certificate from the Missouri School of Journalism and has completed coursework in cross-cultural ministry from the Dallas Theological Seminary.
Rev. Irby is the 30th pastor of the Historic Bethel AMEC in St. Petersburg, beginning his sixth year of service to the city's oldest congregation in a continuous location as they celebrate their 125th anniversary. With his wife Karen Juanita, he is parent to four daughters.