Funded Partner Spotlight: Collective Empowerment Group of the Tampa Bay Area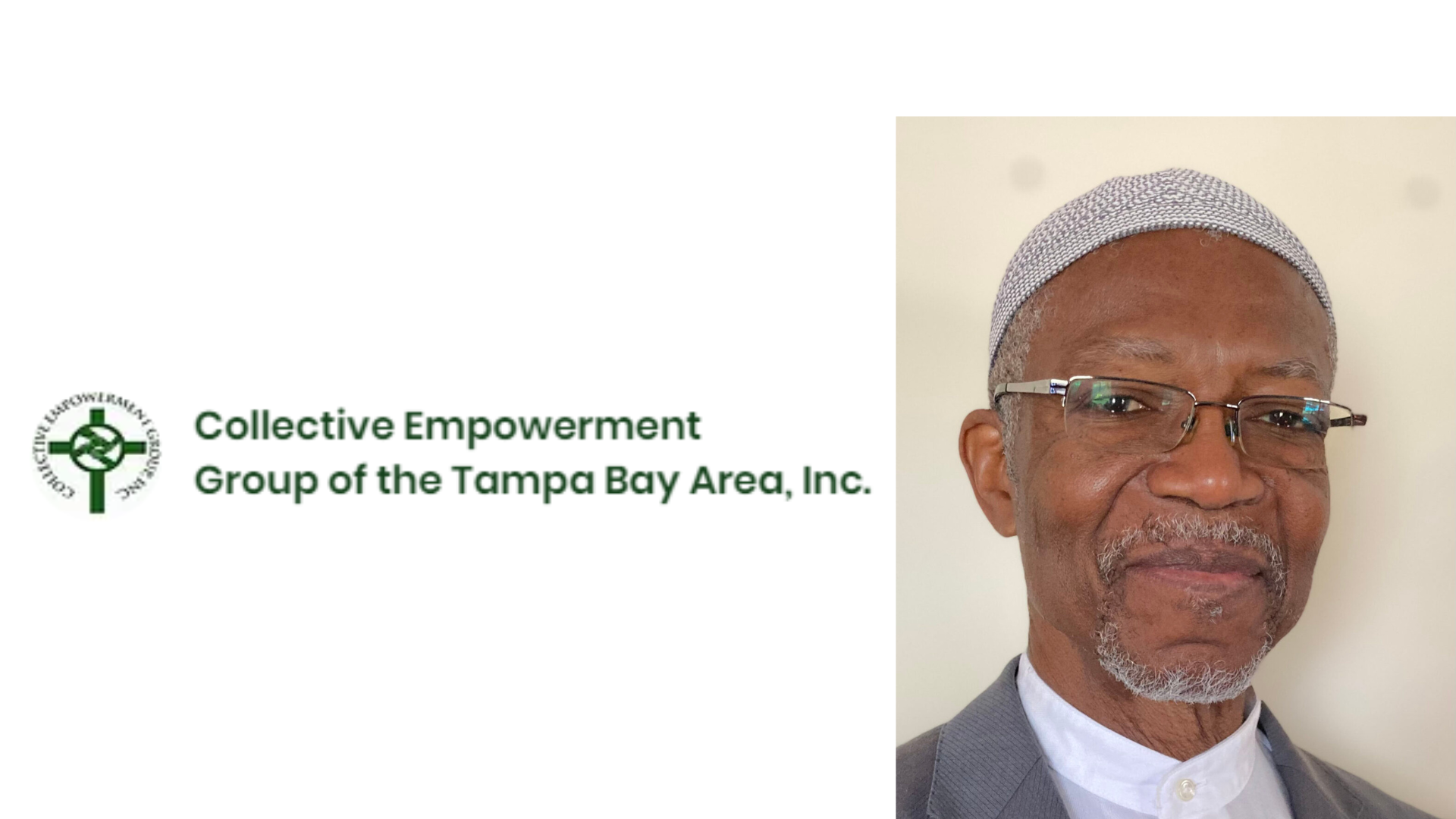 About a decade ago, Imam Askia Muhammad Aquil had just finished up a Community Real Estate Development (CRED) course at USF and was looking for his next step. A passionate activist and advocate with a background in community housing, he was wrestling with a big question: How could he help uplift neighborhoods struggling with legacies of structural racism and facing interlocking challenges like poverty, transiency, and underemployment?
He wondered aloud if there was a way for religious organizations to band together and leverage their resources and clout to help. A friend mentioned the national Collective Empowerment Group, which evolved out of concerns raised by faith leaders regarding inequitable access to financial services. A few years later, in 2016, the nonprofit Collective Empowerment Group of the Tampa Bay Area, Inc. (CEGTBA) was born.
"We're able to do a number of things together that we could not do apart; just as fingers spread apart are not nearly as strong as fingers and a thumb balled up into a fist," Aquil explained, adding that his group is the newest chapter in the larger Collective Empowerment Group national organization. "We acknowledge our differences but find common interests and goals and break down silos so that we can work together to improve community conditions like affordable housing accessibility, food availability, mental and physical health."
During the pandemic, CEGTBA secured Foundation funding to run the successful 'MASK UP! St. Pete' and the 'I Took the Shot' vaccination campaigns. Mobilizing the local faith community and other community partners, the group distributed more than 65,000 free face masks and helped narrow the vaccination gap between local Black and white residents by 8%, bringing vaccination rates for the two roughly in line.
In 2022, CEGTBA received additional Foundation funding to help build the group's capacity to achieve its larger vision of attracting capital and stimulating economic and community development to eliminate poverty and create wealth. With Foundation funding, the group participated in the Core Capacity Assessment Tool (CCAT) process to identify strengths as well as opportunities for improvement.
That assessment led the group to develop a website sharing with the public their mission, history, organization team, and connection with the broader Collective Empowerment Group organization. CEGTBA is also hosting a series of community forums addressing various mental health issues and their connections to economic and racial equity so that frontline faith workers raise their knowledge and competency around the mental health needs of their communities and best practices. CEGTBA has also started partnering with other local organizations to help community members gain financial literacy and build wealth, one of CEGTBA's driving aims.
Finally, CEGTBA is looking to expand their board, which currently includes seven local faith leaders and two local business representatives. The group's goal is to add a lawyer and a real estate developer to their roster to help provide guidance to the group in those areas. You can get involved and learn more about CEGTBA via their website.