Funded Partner Spotlight: Community EFX, Celebrated Not Tolerated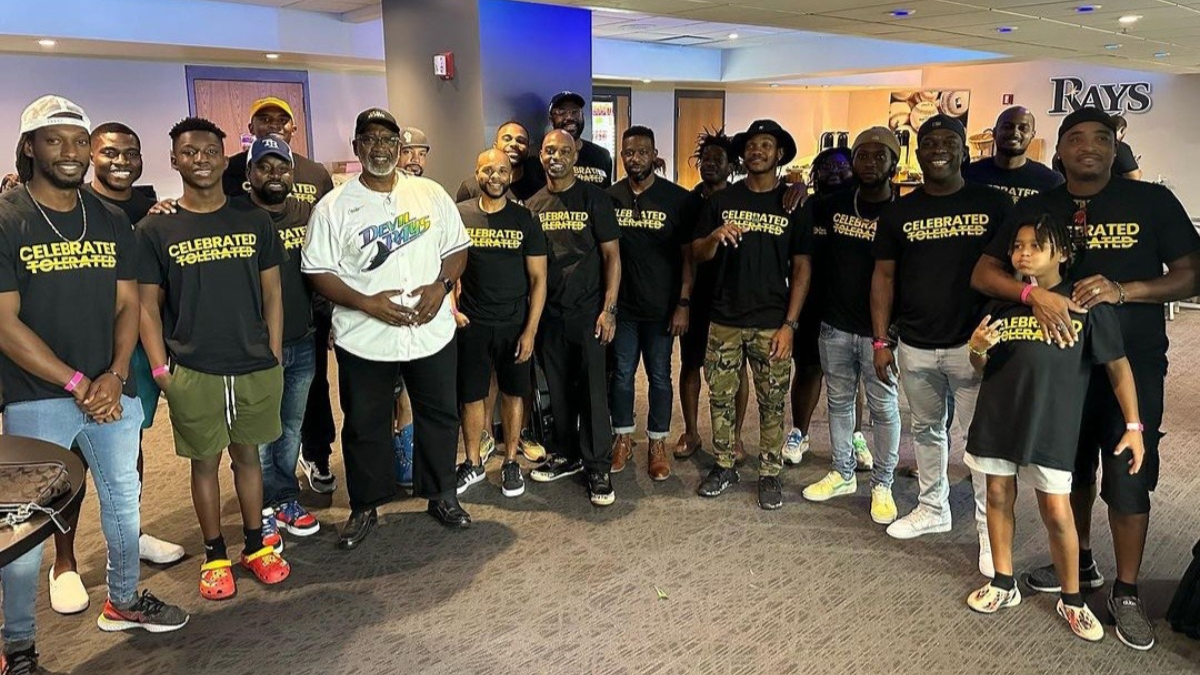 LaShante Keys founded the nonprofit Community EFX in 2009 after struggling to find in his community the work he wanted to see done. He also wanted to serve as a role model and example to the younger generation.
"It's important to provide that exposure for the generation coming behind us, so they can say, look, I can do this, I can be where this person is," he explained. "It's setting that legacy up for those who come behind you."
In 2021, with Foundation support, Keys launched the Celebrated Not Tolerated Black male affinity group with a goal of creating a safe space where Black men could relax and be themselves, away from the pressures and preconceived notions of wider society.
"There is so much trauma going on with African American males. Lots of people see George Floyd as a catalyst, but that's the tip of the iceberg. We've been through it so many times with gun violence, negative media representations, brutality," Keys explained.
He wanted something different. Instead of focusing solely on traumas and strain, he wanted to create a space for joy.
"I wanted to be in a space where I was celebrated, not just there to fill a quota — or perceived as being there to fill a quota. I wanted a space where I could feel comfortable, where I could be vulnerable, where I could talk about the joys and happiness of being Black," he explained. "There are not many places in the world that allow a Black male to sit down and talk about what he enjoys doing in life. Yes, let's talk about problems. But at times we also just need to be refilled."
The group held their first meeting in April of 2022 and has continued gathering every other month in venues across the city with a focus on South St. Petersburg. Each meeting pulls in about 20-25 participants, Keys said, which helps keep conversations intimate and attendees engaged.
To help address any trauma that surfaces during talks, Keys utilizes a Black male mental health specialist to serve as a facilitator at group sessions. The group makes efforts to support local Black vendors by hiring Black photographers, videographers, and caterers as needed.
While the bimonthly meetings provide a much-needed respite for attendees, the bonds forged in those sessions often extend beyond the meetings themselves.
"Our members network amongst each other like crazy. They go running together, salsa dancing, they meet up. There's business networking, but there's also the health and mental health side," Keys explained.
For some, the sessions offer a chance to break down barriers and stereotypes, to take off the mask so many of us wear in our professional lives and in certain social settings. For others, they offer something even rarer.
"We had an African American male in his late 30s at one of our sessions who shared that he had never been amongst this many Black males in his entire life because of where he came from," Keys said. "He broke down and cried because it was so overwhelming to feel that kind of support."
In 2024, Keys plans to expand the group, possibly launching a similar affinity group for Hispanic/Latino males and organizing a male summit.
"The important work being done by the Black male affinity group offers a fresh lens of the Black male experience in St. Pete and a brighter narrative," Foundation Community Experience Coordinator Harold Bryant Jr. said. "They've done a great job of finding this capacity in true community."
For more information on the group, visit www.celebratednottolerated.org or email communityefx@gmail.com.