Grow Smarter and Leadership St. Pete Stride Towards Race Equity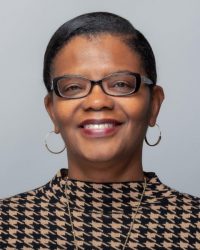 Grow Smarter is a strategic plan within the St. Petersburg Chamber of Commerce that aims to reduces gaps by race and place in St. Petersburg, Florida, by introducing equity to economic development efforts. Since its start in 2014, Grow Smarter contributed to increasing St. Petersburg's median household income by 25% and decreasing the city's poverty rate by 14%.  
Jocelyn Howard, the Grow Smarter Program Manager, stated that the plan brings to St. Petersburg a "wider focus of economic development that is really more accurate and reflective what it actually means." Howard attributed the success of Grow Smarter to the dedication of all the people and partners involved as well as increased awareness of the social determinants of health framework going on to say "More than one thing makes a person healthy; more than one thing makes a city healthy."  
As the COVID-19 pandemic progressed, Grow Smarter pivoted their response to help areas of the St. Petersburg community where they could make the most impact. This response included transitioning funds to build scholarships for Leadership St. Pete.  
Leadership St. Pete (LSP) is a six-month program that provides an intense curriculum, retreats, and receptions that connect participants to leaders in the community and equip them to become leaders themselves in the future. This year's seminars include St. Pete History, Diversity, Equity & Inclusion, Education, St. Pete Culture, Healthcare & Social Services, State Government, Economic Development, Criminal Justice, Local Government, Environmental Sustainability and Leadership Application. LSP participants also complete a class project where they provide planning, fund-raising, and physical labor to execute a facility improvement project for a local nonprofit that has often exceeded a value of $25,000. This year's project focused on COVID-19 relief for the broader St. Petersburg business community through the Fighting Chance Fund.  
Lucinda Grant, the current LSP Chair, graduated from the program in 2000. LSP has been a part of Grant's life for 20 years, and she says it is the best thing she could have done for herself personally and professionally. Although LSP has been around for nearly 50 years, Grant is only the fourth Black leader, and it has been 17 years since the last Black female leader. As racial injustice continued to perpetuate in the U.S., Grant was motivated to actively create an equitable environment within LSP and ensure that people of color were represented in this year's class. This shift to a racial equity lens caught the attention of Grow Smarter St. Pete who reached out to Grant offering their support. More than one-fourth of this year's class was comprised of people of color—the most in LSP history. Grant stated Grow Smarter support was essential in making that happen and spoke on the necessity of representation emphasizing, "When you go places and you see people that look like you, you tend to want to be more involved."  
Grant is a living reflection of LSP's enduring impact beyond its six-month duration. The program's explicit shift towards increased representation is already making great strides towards race equity in Pinellas County. Grow Smarter's LSP support and their own economic development initiatives—thanks to a holistic perspective and race equity lens—make for promising future of race equity in Pinellas County.  
Resources  
Sign up for

 virtual

 events 

on the 

here

. 

 

 
Find out how to join

 the next 

LSP 

class 

or 

Planning Committee 

here

.