An Honor and Privilege to Serve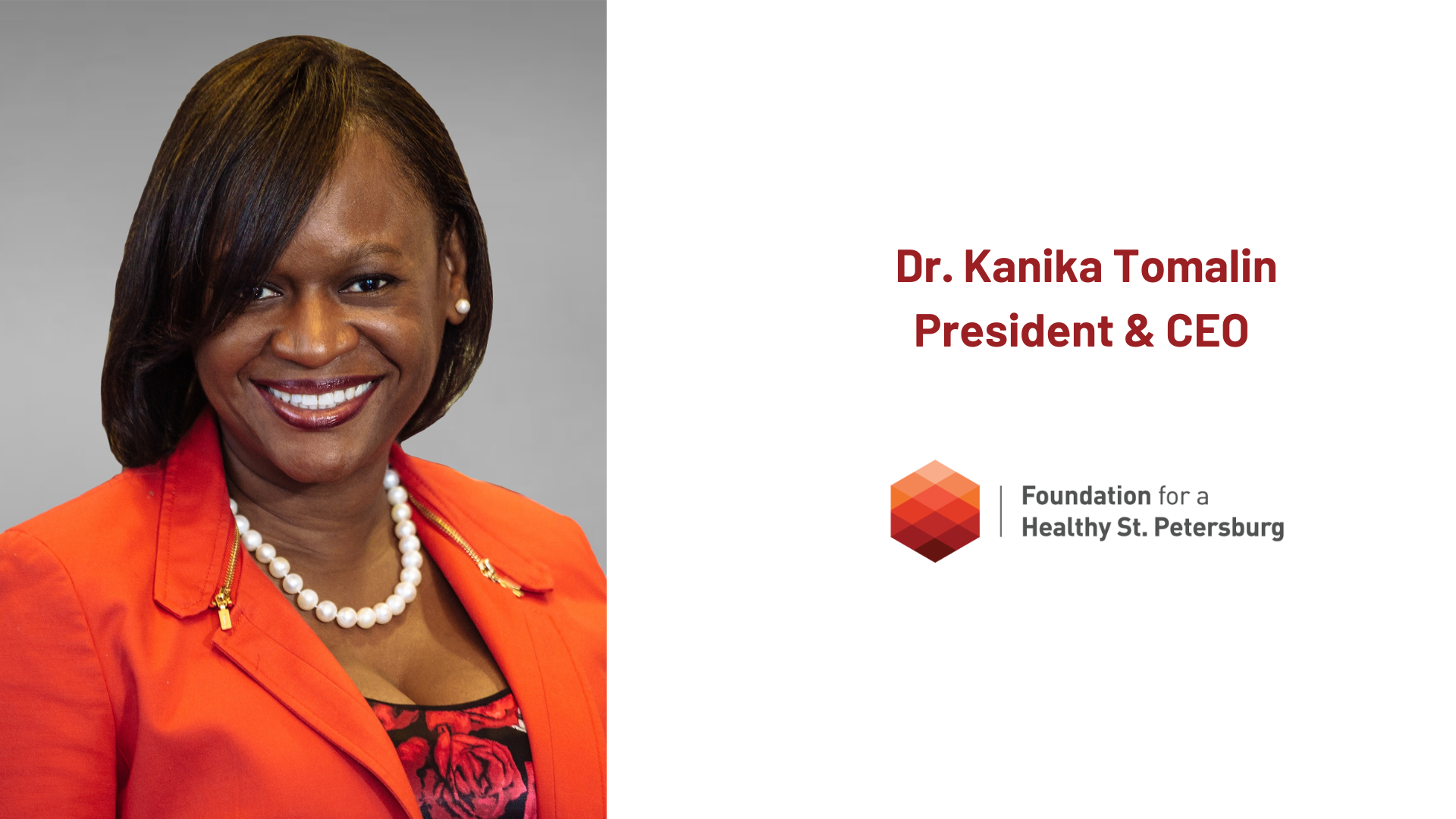 Last month, I officially began my service as President and CEO of the Foundation for a Healthy St. Petersburg. I am both honored and privileged to answer this special call to serve. As a member of the original Bayfront Health team that helped conceive of and form the Foundation, serving in this role is a full-circle moment. It's also a much-appreciated opportunity to continue the Foundation's important work to serve the community I'm so proud to call home.
As a fifth-generation resident of St. Petersburg, I love this community. My roots here run deep. So does my commitment to creating equitable opportunities locally. I love the people who live here, and I have built my career focused on our collective efforts to fulfill our great potential. I love our thriving small businesses, our pockets of pure Florida paradise, our deep-rooted neighborhoods and families, and the opportunities and deep commitment I see to make our community healthier and more equitable.
At the Foundation, we know that good health is foundational to a good life – and good health demands racial equity. In the years ahead, you can count on us to continue the critical work of advancing racial equity to achieve health equity through our grantmaking, our strategic initiatives like the Anchors Collaborative, and our Center for Health Equity, where we've hosted more than 2,000 people since re-opening our doors to the public in January of this year.
I'm excited and grateful to share this next chapter in the Foundation's story with you. As president, you'll hear from me often through our newsletter, our events and initiatives, and our work in the community. If you see me out around town or at an event, please say hello. I'm thrilled to be here, thrilled to serve, and can't wait to share with you all the transformative things happening at the Foundation in the months and years ahead.