Foundation Announces Joni James as Senior Impact Director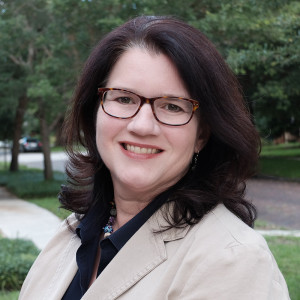 The Foundation for a Healthy St. Petersburg has named Joni James as Senior Impact Director, a new position at the Foundation, now in its third year. James joins the senior leadership team and will be responsible for helping align operations and resources across activities for the highest impact on the Foundation's mission– to end differences in health due to social or structural disadvantages and improve population health.
"Joni James brings a wealth of experience, local insight, and project management skills to the Foundation," said President and CEO Randall H. Russell. "Her priorities in this new role will be ensuring community accountability and the highest and best use of resources in the service of our mission, two key Foundation values. We are delighted to welcome her."
James has been a thought leader in the St. Petersburg community since moving here, first in senior editor roles for the Tampa Bay Times and, for the last three years, as CEO of the St. Petersburg Downtown Partnership, a private business-membership group that serves as project manager for a diversity of public-interest projects.
Prior to moving to St. Petersburg, James worked as a journalist in five other states and spent seven years in Tallahassee including as a political reporter for the Miami Herald and the Wall Street Journal. She has vast exposure to business regulation, social services, education policy and other national, state and local government and politics.
She has a bachelor's degree from Wake Forest University and a master's degree from the University of Florida. She is a 2017 graduate of Leadership Florida.